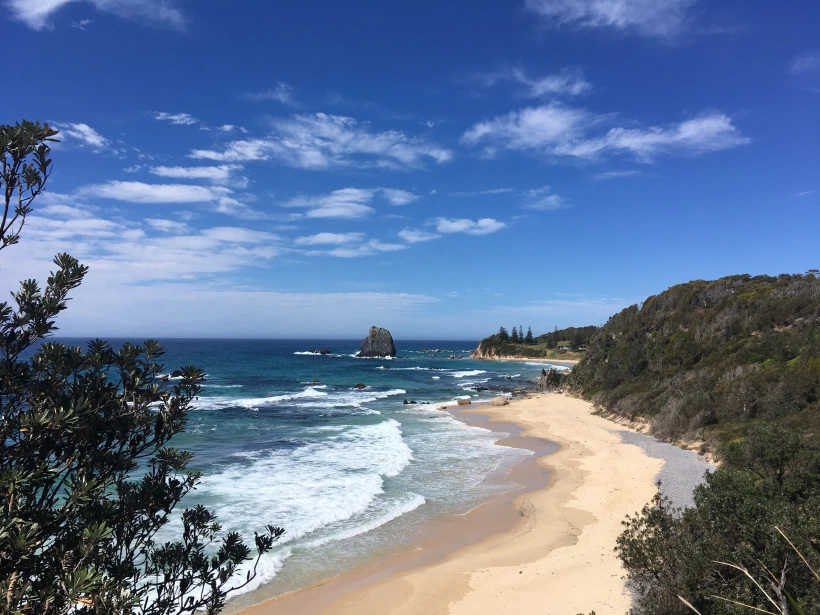 Rough, intense, fun. A road trip from Sydney to Melbourne, a relocating campervan and two travelers. It's vanlife.
We had this idea as a joke, and before we could even realize it we were already on the go. What are a thousand kilometers? Hours of left-hand driving across two states, words, music and silence, wind and sun on the chicks, smell of eucalyptus, changing light, clouds that fill the sky of dreams. The landscape runs fast behind the side window with carpets of confused trees, walls of orange rocks, empty towns, prefab cottages with front-yard. It's Australia, mate.
On paper it would be just over nine hours on the Grand Pacific Drive, close to the ocean. Every year millions of australians ride it, be it for work, for an easy holiday, to join family members and enjoy the warm weather at Christmas. The way from Sydney to Melbourne is the ideal trip to taste the nomad lifestyle of Down Under. Not only it's the way that links the two major cities of the continent, but it allows to cross an exciting variety of natural parks, rainforests and wild coastline in true aussie style.
A reportage of this trip will soon be published on the Italian travel magazine Latitudeslife. Have a look at the video that my mate Jan H. Stoerkel made real.