Home arrest for the Italian bodybuilder who risked his life for doping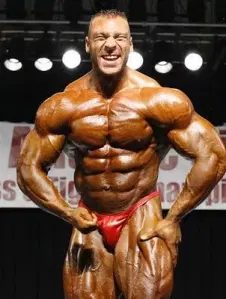 A well-known Italian bodybuilder has been released from jail because he needs treatments against an overdose of anabolic steroids– the same he was arrested for pushing.
Daniele Seccarecci, 31, gave himself up last Wednesday, as he came back after an international competition in Las Vegas. Convicted for pushing steroids in gyms, he was inmate in the San Vittore jail of Milan, but he has now been released because of health problems.
According to the doctors, Mr Seccarecci didn't have enough active principles to balance the doping and held all the liquids back, putting on up to five kilos in less than a week. Therefore, he was declared unfit for jail and will spend his conviction at home, where he will follow a compensation therapy. Other two people are at house arrest for the same inquest and a man is still fugitive.