As a computer is choosing randomly the 6.6 million lucky applicants who will get the tickets for the Olympic Games, Britain is getting ready for the big event. But Londoners are losing their initial excitement.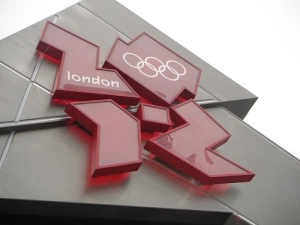 Without any doubt, it's disappointing – for the 1.2 million of rejected applicants and for who didn't even try – to withstand traffic delays and the closure of the tube lines at weekends, knowing that it will be impossible for them to get into one of the brand new venues built for the occasion.
However, despite buying the tickets is obviously complicated and expensive, there are still many ways to experience next summer's Games.
In one year, London is going to be the most attractive place in the world, and who will have the chance to be here from July 27 to August 13, can still watch it through one of the maxi screens set around the city and enjoy the Olympic atmosphere.
Certainly one can already start to participate actively, for example by joining a volunteering project. It could be fun and useful to clean and improve streets, deal with administrative duties and or coaching to children. Or planning activities with one of the hundreds of charities – like Sport 4 Life UK and United through Sport – that are helping people in difficulties through sport.
And for "dynamic and diverse" workers, getting a job in the organization could be another good way to see the event from the inside. Both the London Organizing Committee of the Olympic Games and the Olympic Delivery Authority are searching for people to suit roles from sports competition managers and project planners to cultural curators and functional specialists. Other companies are also getting involved to promote British agriculture and healthy lifestyle.
If one stops complaining for a second, there are many ways to participate to this once-in-a-lifetime experience.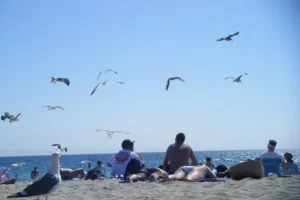 And, eventually, for all the Londoners who really don't care about sport and can't bother the millions of tourists that will come to the city, there's another option: rent the apartment out and go on holiday.