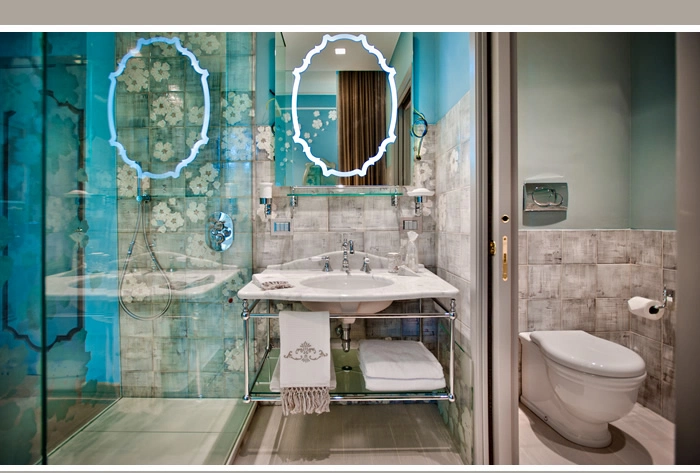 Born in 2006 in Milan with the aim to develop the set design for theatre and cinema, FZI Interiors now applies its techniques to the architecture field, particularly in the hotel interior design. Scene and interior designers coming from a wide experience in theatre and cinema, Elisabetta Frazuoli and Francesca Fezzi are able to think original and tailored solutions for any kind of space, from a show room to a private house, from the room of a hotel to its spa.
The starting point of the design project is always a base concept: FZI experts imagine the room internal spaces as a living scene with the eyes of the set designer, skilled to create a truthful ambience. The creative solutions include traditional and new materials, in order to integrate the realization style with the imagination also, minding that beauty is always oriented to functionality, to time schedule and budget.
I've been visiting two wonderful wellness centres designed by Francesca and Elisabetta in Milan. In the next days I'll post about them, stay tuned.