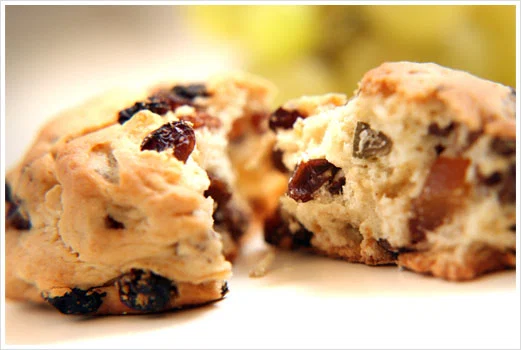 My favourite Christmas dish is the Panettone Genovese, from Genoa, my hometown. It is the most popular Christmas pastry around there, and it's totally different to the usual Italian Panettone. In the last days I realized that the preparation is not very difficult, and decided to try and make one. Here's the recipe.
What you need:
500 gr pastry flour
200 gr sugar
150 gr butter
50 gr pine nuts
100 gr raisins
50 gr candid citron
6 teaspoon of baking powder
1 egg
1 lemon
Marsala wine (8 spoons)
pinch of salt
warm milk (8 spoons)
How to prepare:
Put rhe raisins in warm water and let it soak for 15 minutes. While waiting, pour the flour in a large bowl and add the sugar, the baking powder, salt, the grated lemon peel, the pine nuts, the small pieces of candied citrus fruit and mix all the ingredients together. Be careful to squeeze off the excess liquid from the soaked raisins and add them to the bowl.
Then, beat the egg with the Marsala wine and two teaspoons of lemon juice.
Now make a small hole in the centre of the mixture in the bowl and add the melted butter, the egg with Marsala wine, the warm milk and mix all the ingredients together for some minutes to form a dough.
At this point shape the dough into a large ball and place it in a cake tin previously buttered. Make a deep cross cut on the top of the dough and let it rest for about 30 minutes. Turn on the oven and wait.
Finally, put the panettone in the oven and bake it for 45 minutes at 200C degrees. When it is cooked, let it cool down, take a picture of it, then slice it and enjoy your homemade Christmas dessert!